Our Pre-School lessons are for 3 and 4 year olds and have a maximum of two children in the class with one Instructor and are for 20 minutes duration, perfect for your little ones concentration span. We have a maximum of two classes running at one time, meaning less distractions for all of our swimmers. Your child gets loads of attention from our professional Instructors meaning a great start to developing the water confidence and basic skills needed to become an ACE swimmer. Pre School lessons take place in the pool without a parent. You are nearby in our waiting area and are welcome to interact with your child during the lesson - they love showing off new skills learnt!
Our Pre-School Lessons are for 3 and 4 year olds, have a maximum of 2 swimmers in the class, are for 20 minutes duration and are run to the Primary School Term Dates. Classes are scheduled at various times between 8.30am and 3pm Monday through to Saturday and are broken into six levels based on ability.
Class Descriptions
SUPER SEAHORSES These lessons are for 2.5 - 3 yr olds that have completed at least one term of our Turtles class and demonstrated sound verbal comprehension skills, the ability to wait safely on our platform and are happy to go it alone without a parent. Water safety, independence and confidence is developed.
DARING DORYS PS1 These lessons focus on water confidence, including being happy in the water, getting hair and face wet, floating with assistance, as well as moving through the water using a noodle.
CURIOUS CRAYFISH PS2 These lessons focus on key swimming skills such as independently floating, gliding and kicking as well as water safety skills.
ELECTRIC EELS PS3 These lessons focus on key swimming skills such as streamlined kicking, kicking on back and developing freestyle swimming arms.
FLYING FISH PS4 These lessons bring together and develop Freestyle skills, introduce Backstroke arms and of course continue water safety skills.
CRAFTY CLOWNFISH PS5 These lessons develop Backstroke, introduce key Breaststroke skills as well as water safety skills.
SNAZZY STARFISH PS6 These lessons are for advanced preschoolers and develop Backstroke, Breaststroke and Freestyle breathing skills as well as diving.
We are happy to take bookings at anytime so please don't hesitate to email info@acelearntoswim.co.nz or call our friendly team on 07 8549668 for more information.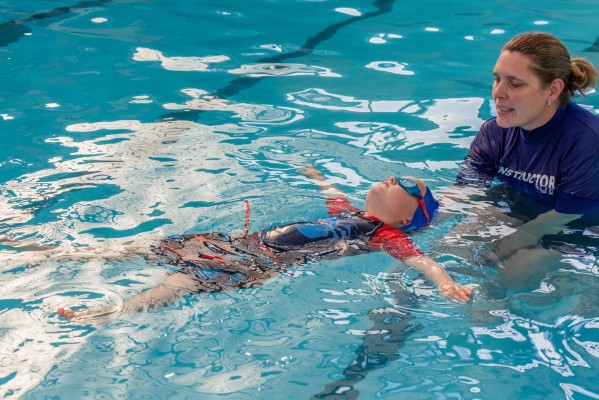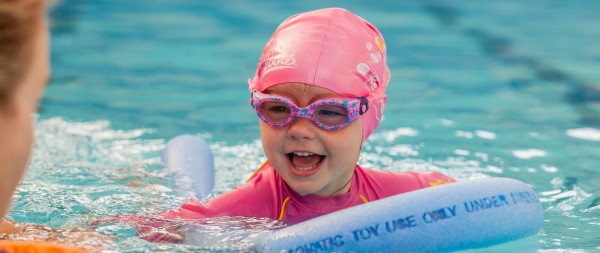 | | | |
| --- | --- | --- |
| | | |
| | "Our Instructor is friendly and fun but firm and the kids have really progressed with her." | |
| | | |
| | | |
| --- | --- | --- |
| | | |
| | "I love the way she is quiet, firm and explains things well." | |
| | | |
| | | |
| --- | --- | --- |
| | | |
| | "My sons Instructor has a caring manner with the children, however, she also recognises age and development and is strict enough as well. I find her a good motivational teacher for my child." | |
| | | |